Cosmetic Acupuncture
Facial Cosmetic Acupuncture
Why Facial Cosmetic Acupuncture?
Cosmetic Acupuncture is Safe, gentle, and easily sustainable anti-aging treatment that will leave you looking like a renewed and radiant you. A series of 12 costs about the same or less than one treatment of various fillers with your MD that needs to be repeated every 6 months. The cumulative effects of fillers leaving the face looking frozen and expressionless is too often the unfortunate result.
With Age:
Our facial muscles thin and weaken
Collagen and elastin turnover and renewal takes longer
Hormones decline and can change skin tone and color
Lips lose volume
Habitual expression patterns cause lines and wrinkles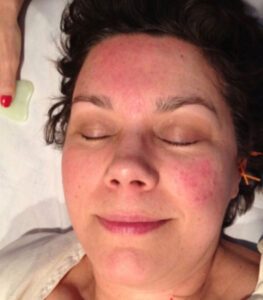 A Series Of Treatments Can:
Erase fine lines, diminish deeper wrinkles
Lift sagging eyelids, reduce bags, circles
Firms jowls, minimize double chin
Improve muscle tone & increase collagen
Stimulates lymph and eliminates puffiness
Support hormone balance & help to clear acne
Improves facial color & tightens pores
Heals internally as well as externally for overall health, wellbeing and appearance
How Many Treatments Will I Need?
Cosmetic Acupuncture is not a one-time treatment. Average recommendations are 12 consecutive weekly treatments, then the frequency is reduced to maintain improvements. Some may need more depending on the baseline condition of the skin and what you want to achieve.
Treatment also includes body points and other facial techniques such as cupping, Derma-roller, and Gua Sha to further stimulate Qi and circulation.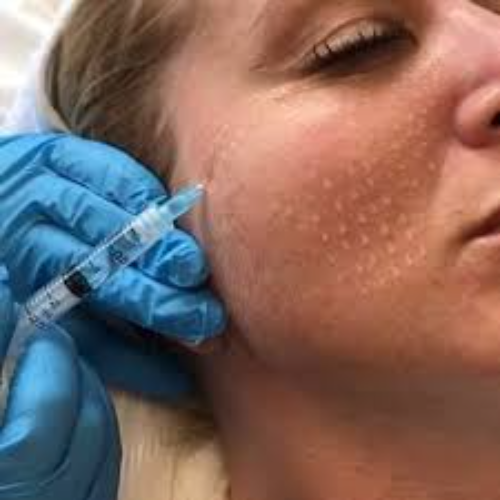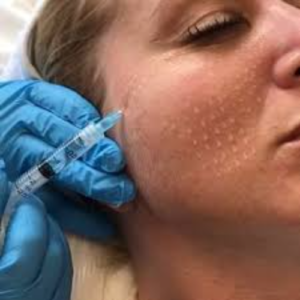 Using a light topical tapping technique over the entire face, micro doses of homeopathic formula Arnica are released through a very fine gauge needle. Tiny specs of bleeding also ensues, bringing growth factor to the area to produce it's own repair molecules, thus building collagen. 6 weekly visits to establish base line, with 1 week off mid series is protocol. 6 monthly follow up visits for maintenance are suggested.
Microcurrent Facial Regeneration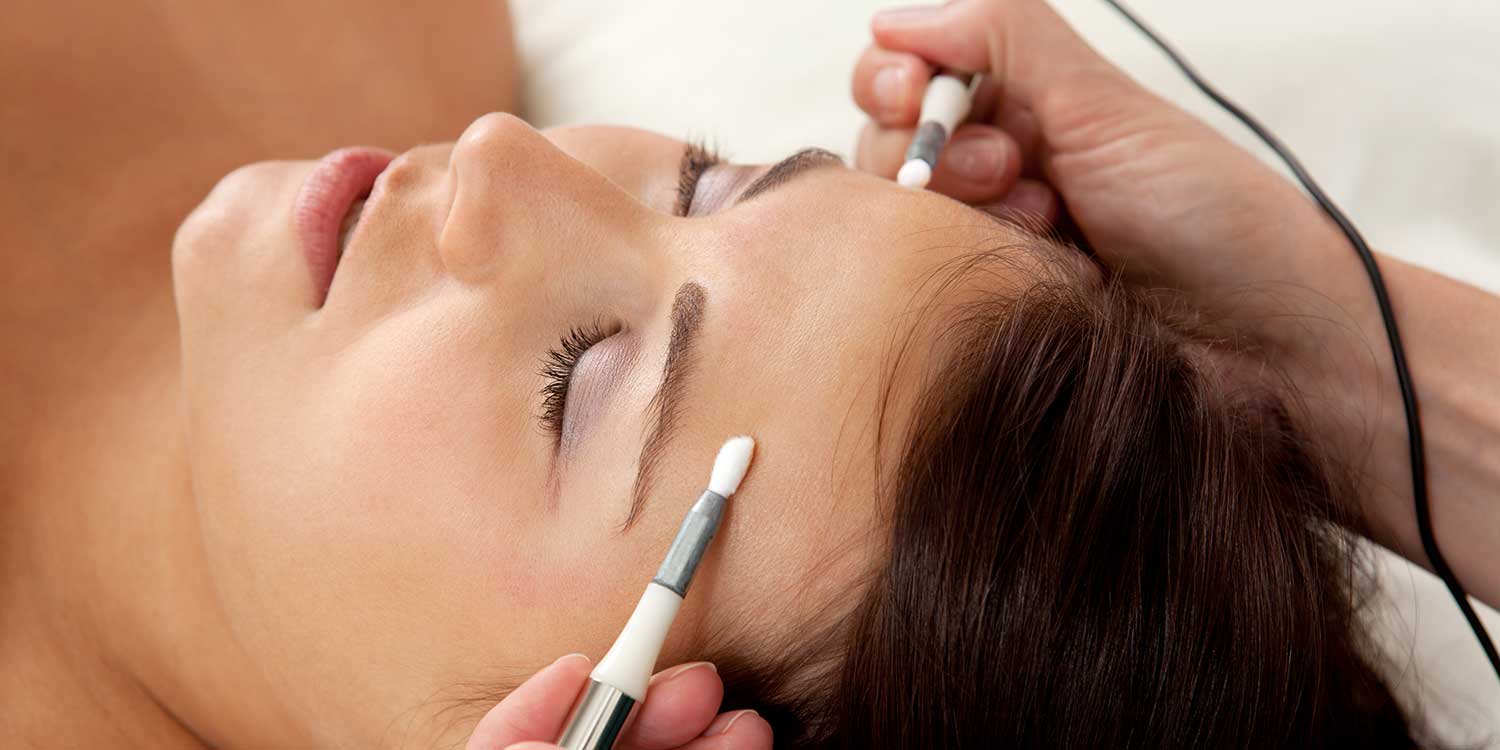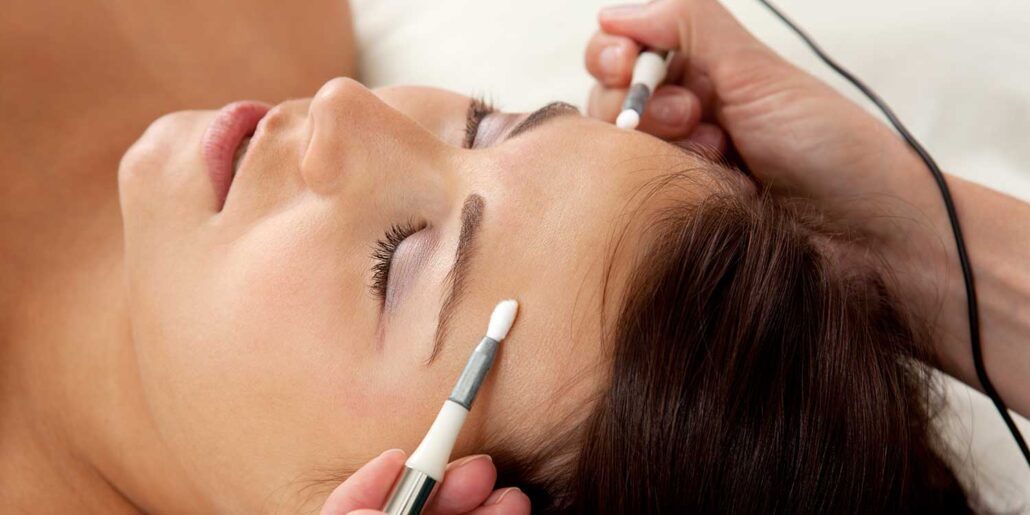 Microcurrent is an electronically-assisted approach to revitalizing and restoring the healthy function of dermal, muscular, and lymphatic metabolism, and is excellent for pre and post facial surgery.
Microcurrent Benefits: Rehabs and releases chronically-spasmodic and knotted facial muscles while increasing circulation of blood and lymph.
Assists in dissolving and dispersing tiny calcium deposits, prevalent in boney areas such as the forehead and jaw line
Reduces degenerative processes through promoting proper functioning of connective tissues
Regenerates elastin levels in collagen
Reduces inflammatory processes
Stimulates ATP production for muscle relaxation, metabolism, and healing
In a 1982 study using surgically cut skin, microcurrent application proved to increase ATP production by 500%, plus increase protein synthesis & amino acid transport needed to heal the injured tissue. ATP is a molecular unit of "currency" that continually recycles & transports chemical energy within the cells for metabolism.
What does "Micro" Current mean ?
Think of it in terms of comparison: A " Macro " current / frequency, or high dose of electric current is a typical household circuit breaker of 15 or 20 amps. Amps or amperes are the measure of volume of electric flow or current.
Milliamps or 1/1000 of 1 amp range, is used for most tens devices and electric stim machines.
1/ millionth of 1 amp range is a Micro amp of electric current / frequency that's used in microcurrent.
Minute or" micro" electrical currents in cell membranes were detected by German Scientists Dr. Erwin Neher and Dr. Bert Sakmann in 1991 for which they were awarded the Nobel Prize in Medicine. Their method for detection confirmed that electrical activity is not limited to nerve and muscle tissue.
Due to our own production of low frequency electric current, we are naturally and physiologically receptive to micro doses of electric current.
6 to 10 treatments on average, are recommended for best results depending on skin type and condition.
"Nancy provides wonderful service and results. It is so refreshing and rewarding to feel strong and resilient using a holistic approach."